The Benefits of Using Corrugated Aluminum Sheets for Roofing and Siding Projects
When it comes to choosing the right material for roofing and siding projects, corrugated aluminum sheets offer a range of benefits that make them an excellent choice. Whether you're considering a residential or commercial construction project, using corrugated aluminum sheets can provide durability, versatility, and aesthetic appeal. In this article, we will explore the numerous advantages of using corrugated aluminum sheets for your roofing and siding needs.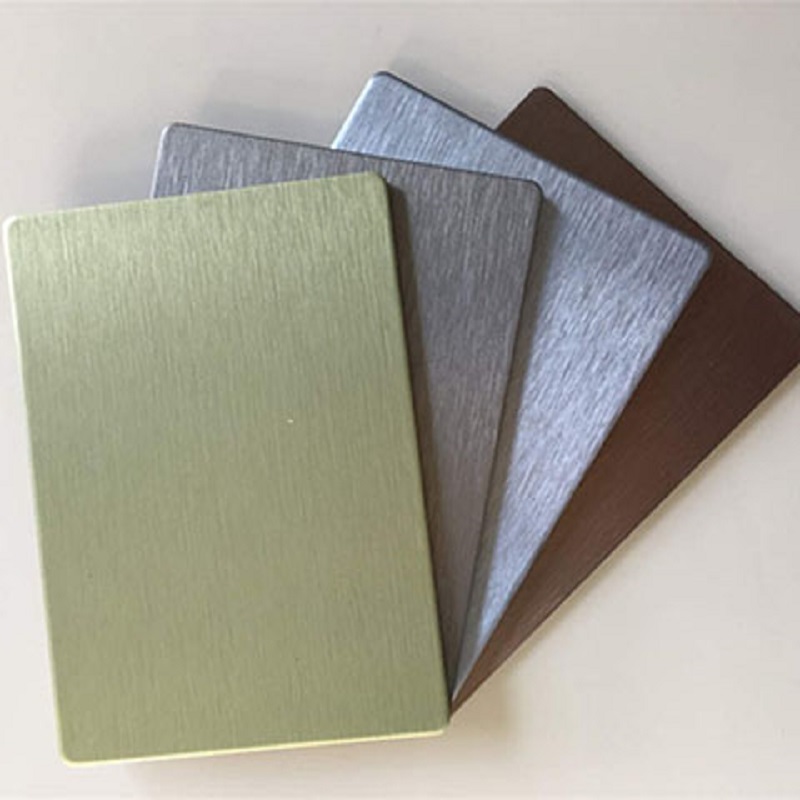 Durability and Longevity
One of the key benefits of using corrugated aluminum sheets is their exceptional durability and longevity. Aluminum is a highly durable material that can withstand various weather conditions, including rain, snow, hail, and UV rays. Unlike other materials that may rust, corrode, or deteriorate over time, aluminum is resistant to these issues, making it an ideal choice for long-lasting roofing and siding solutions.
Corrugated aluminum sheets are designed with a ribbed pattern that enhances their strength and rigidity. This structural design allows them to withstand high winds and heavy loads, making them suitable for areas prone to extreme weather conditions. Additionally, aluminum is immune to insect damage, rot, and fire, further contributing to its longevity and low maintenance requirements.
Lightweight and Easy Installation
Another advantage of corrugated aluminum sheets is their lightweight nature, which simplifies the installation process. Unlike heavier materials such as concrete or clay tiles, aluminum sheets are easier to handle, reducing the time and effort required for installation. The lightweight nature of aluminum also puts less stress on the underlying structure, making it suitable for both new construction projects and retrofitting existing buildings.
Furthermore, corrugated aluminum sheets are available in large panel sizes, allowing for quick and efficient installation. The panels can be easily cut and shaped to fit the specific dimensions of your roofing or siding project, minimizing waste and ensuring a precise fit. The ease of installation associated with corrugated aluminum sheets can save both time and labor costs, making them a cost-effective choice for construction projects.
Versatility and Design Options
Corrugated aluminum sheets offer a wide range of design options, allowing you to achieve the desired aesthetic for your roofing and siding projects. They are available in various profiles, thicknesses, and colors, enabling you to customize the appearance of your building. Whether you prefer a traditional or modern look, corrugated aluminum sheets can be tailored to meet your design preferences.
Additionally, aluminum sheets can be painted or coated to enhance their visual appeal and provide additional protection against the elements. The versatility of corrugated aluminum sheets allows for creative applications, making them suitable for both residential and commercial buildings. From contemporary homes to industrial warehouses, aluminum sheets can complement any architectural style.
Energy Efficiency
Corrugated aluminum sheets contribute to energy efficiency in several ways. Firstly, aluminum is a highly reflective material, meaning it can effectively reflect sunlight and reduce heat absorption. This reflective property helps to keep the building cooler during hot summer months, reducing the reliance on air conditioning and lowering energy costs.
Furthermore, aluminum is a sustainable and recyclable material, making it an environmentally friendly choice. Using corrugated aluminum sheets for your roofing and siding projects can contribute to green building practices and earn points towards certifications such as LEED (Leadership in Energy and Environmental Design). By choosing aluminum, you're not only benefiting from its energy-saving properties but also making a positive impact on the environment.
Low Maintenance
Maintaining corrugated aluminum sheets is relatively easy and cost-effective. Unlike materials such as wood or vinyl, aluminum does not require frequent painting, sealing, or staining. It is resistant to fading, chipping, and cracking, ensuring that your roofing and siding will maintain their appearance over time with minimal effort.
Occasional cleaning with water and mild detergent is usually sufficient to keep corrugated aluminum sheets looking their best. This low maintenance requirement saves you both time and money in the long run, making aluminum an attractive choice for building exteriors.
When it comes to roofing and siding projects, corrugated aluminum sheets offer a multitude of benefits that make them a superior choice. Their durability, longevity, lightweight nature, versatility, and energy efficiency make them an ideal option for both residential and commercial construction projects. With their low maintenance requirements and aesthetic appeal, corrugated aluminum sheets provide a reliable and visually pleasing solution for any building exterior. Consider using corrugated aluminum sheets for your next roofing or siding project and enjoy the advantages they bring.
If you are fascinated by the advantages of using corrugated aluminum sheets for roofing and facade finishing, then click on our website now to learn more about our extensive product offering! On our website you will find a wide range of well-designed and high-quality corrugated aluminum panels to suit your specific needs and decor style. Whether looking for durability, aesthetics or environmental protection, our products can help you achieve the perfect roof and facade finish.