How to Install and Fasten Aluminum Sheets for Your Business's Construction Projects
Aluminum sheets are a popular choice for construction projects due to their durability, lightweight nature, and versatility. In commercial construction projects, the installation and fixing of aluminum panels is a vital link. With aluminum panels widely used in the construction industry, knowing how to properly install and secure them will make your project stronger and more durable.
Whether you're a contractor, architect, or home owner, this article will walk you through some simple yet effective steps and tips to help you complete the installation of aluminum panels that provide durable structure and an aesthetically pleasing appearance.
Whether you are undertaking a similar project for the first time or looking to deepen your expertise, this article will provide you with valuable guidance to ensure your business' construction projects run smoothly. Let's discover together how installing and securing aluminum panels into your commercial building projects can create outstanding architectural results for your business.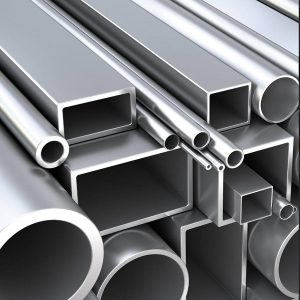 STEP 1 Preparations
Before starting the installation process, it's important to gather all the necessary tools and materials. You will need:
Aluminum sheets: Choose the appropriate thickness and size for your specific project.
Fasteners: Select fasteners that are compatible with aluminum, such as stainless steel screws or blind rivets.
Power drill or rivet gun: Depending on the fastening method you choose, ensure you have the right tool.
Tape measure and level: Accurate measurements and leveling are essential for a professional finish.
Safety equipment: Don't forget to wear gloves, safety glasses, and appropriate clothing to protect yourself during the installation process.
STEP 2 Choosing the Right Fasteners:
Selecting the right fasteners is crucial for the stability and longevity of your aluminum sheets. Consider the following factors:
Material compatibility: Opt for fasteners made of stainless steel or aluminum to prevent corrosion or galvanic reactions.
Length and size: Ensure the fasteners are long enough to penetrate the aluminum sheet and secure it firmly.
Weather resistance: If your project is exposed to the elements, choose fasteners with weather-resistant coatings to prevent rust or degradation.
STEP 3 Installation Process:
Follow these steps to install aluminum sheets securely:
Measure and mark: Use a tape measure and level to mark the positions where the aluminum sheets will be installed.
Pre-drill holes: Create pilot holes in the aluminum sheets to prevent cracking or warping during fastening.
Align and position: Place the aluminum sheet in the marked position, ensuring it is level and aligned with adjacent sheets or structures.
Fasten the sheets: Depending on your chosen method, use a power drill to screw the sheets in place or a rivet gun to install blind rivets.
STEP 4 Fastening Methods:
There are two common methods for fastening aluminum sheets:
Screw fastening: Pre-drill holes slightly larger than the screw diameter and use stainless steel screws to secure the sheets. Ensure the screws are tightened firmly but not over-tightened, as this may cause damage to the aluminum.
Blind rivet fastening: Use a rivet gun to install blind rivets through pre-drilled holes. The rivet expands on the blind side, creating a secure connection. This method is often preferred for its clean appearance and ease of installation.
STEP 5 Safety Considerations:
While working with aluminum sheets, it's important to prioritize safety:
Wear appropriate safety gear to protect yourself from sharp edges and potential debris.
Use caution when handling power tools and ensure you are familiar with their proper usage.
Avoid overloading the aluminum sheets to prevent structural damage.
Work with a partner when installing large or heavy sheets to ensure stability and prevent accidents.
STEP 6 Finishing Touches:
To achieve a professional finish, consider these additional steps:
Trim excess material: Use a saw or snips to trim any excess aluminum sheet material to achieve a neat and precise appearance.
Seal joints: Apply a suitable sealant to the joints between aluminum sheets to prevent water infiltration and enhance durability.
Inspect for any loose or damaged fasteners: Regularly inspect the installed aluminum sheets and tighten or replace any loose or damaged fasteners to maintain structural integrity.
STEP 7 Maintenance:
To prolong the lifespan of your aluminum sheets, perform regular maintenance:
Clean the sheets periodically using a mild detergent and water to remove dirt, debris, and stains.
Inspect for signs of corrosion or damage, especially in areas prone to moisture or exposure to harsh weather conditions.
Replace any damaged or corroded fasteners promptly to prevent further deterioration.
By following these step-by-step guidelines for installing and fastening aluminum sheets, you can ensure a successful construction project. Remember to choose the right fasteners, follow proper installation techniques, prioritize safety, and perform regular maintenance. With proper care, your aluminum sheets will provide durability and aesthetic appeal for years to come.
By mastering proper aluminum panel installation and fastening techniques, you can ensure your commercial building projects are at their best in terms of quality and reliability. However, it is not enough to just know how to install aluminum panels, we know that you also have great interest in choosing high-quality aluminum panel products.
Our company offers a wide range of high-quality aluminum sheet products that are suitable for the needs of various construction projects. Our aluminum sheet products offer superior strength and durability to withstand extreme weather conditions and the stress of long-lasting use. To find out more about our high quality aluminum sheet products, and how to install and secure them to your commercial building projects, visit our website.
Our website provides detailed product information, case studies and technical support, as well as advice and guidance from our dedicated team. Click to visit our website, explore our product range, let us be your commercial construction project partner!