How to Customize Aluminum Sheets for Your Business's Unique Needs
Aluminum sheets are versatile and widely used in various industries due to their durability, lightweight nature, and corrosion resistance. However, off-the-shelf aluminum sheets may not always meet the specific requirements of your business. That's where customization comes in. In this article, we will explore the process of customizing aluminum sheets to suit your business's unique needs. From selecting the right alloy and thickness to incorporating design elements, we will guide you through the steps to achieve tailor-made aluminum sheets that are perfect for your applications. Let's dive in!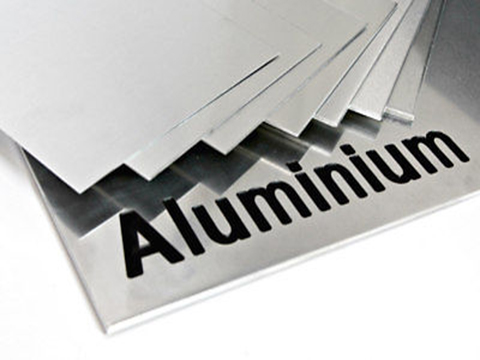 Assess Your Requirements
Before customizing aluminum sheets, it's important to assess your business's specific needs and applications. Consider factors such as the desired dimensions, alloy type, thickness, and surface finish. Determine the purpose of the customized sheets, whether it's for structural components, signage, machinery parts, or any other application. Understanding your requirements will help you make informed decisions throughout the customization process.
Choose the Right Alloy
Aluminum sheets are available in various alloys, each with its own set of characteristics. Selecting the right alloy is crucial to ensure the desired properties of the customized sheets. For example, 6061 aluminum alloy offers excellent strength and machinability, while 5052 alloy provides high corrosion resistance. Consult with aluminum suppliers or experts to identify the most suitable alloy for your specific application.
Determine the Thickness
The thickness of aluminum sheets affects their strength, weight, and flexibility. Consider the structural requirements and constraints of your application to determine the appropriate thickness. Thicker sheets offer increased strength but may be heavier, while thinner sheets are lighter but may have lower load-bearing capacity. Strike a balance based on your specific needs.
Incorporate Design Elements
Customizing aluminum sheets also allows you to incorporate design elements that align with your brand or application. Depending on the customization options offered by the supplier or manufacturer, you can choose from various surface finishes, patterns, textures, and colors. For example, you can opt for brushed, polished, or anodized finishes to enhance the visual appeal and durability of the sheets.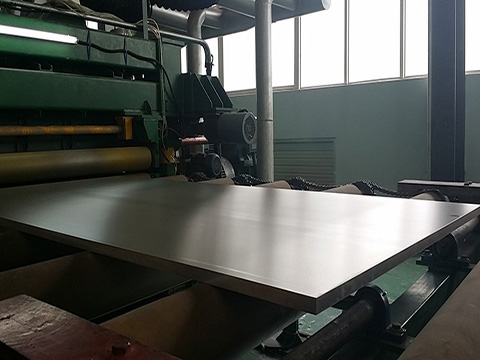 Work with a Reliable Supplier or Manufacturer
To ensure high-quality customized aluminum sheets, collaborate with a reputable supplier or manufacturer. Research and choose a company with a proven track record in aluminum fabrication and customization. They should have the expertise, equipment, and capabilities to meet your specific requirements. Request samples or examples of their previous work to assess the quality of their craftsmanship.
Communicate and Review
Throughout the customization process, maintain open communication with the supplier or manufacturer. Clearly communicate your requirements, specifications, and any design elements you want to incorporate. Review and approve the design proposals, material samples, and prototypes to ensure they align with your vision and needs.
Customizing aluminum sheets allows your business to obtain tailor-made solutions that meet your unique requirements. By assessing your needs, choosing the right alloy and thickness, incorporating design elements, and working with a reliable supplier, you can achieve high-quality customized aluminum sheets for your applications. Whether it's for structural, decorative, or functional purposes, customized aluminum sheets offer versatility and durability to support your business's success.
In today's competitive business landscape, customization is key to standing out from the crowd and meeting your unique needs. When it comes to aluminum sheets, the ability to customize them opens up a world of possibilities for your business. Whether you're in the construction, manufacturing, or creative industries, customizing aluminum sheets can provide the perfect solution for your specific requirements.
At Xiaoxian Ruiyi Commercial Trade Co., Limited, we understand the importance of customization and offer a wide range of options to help you achieve your vision. Our website is your one-stop destination for high-quality aluminum sheets that can be tailored to your business's unique needs. With a variety of sizes, finishes, and thicknesses available, you can find the perfect match for your project.
Our team of experts is dedicated to providing exceptional customer service and guidance throughout the customization process. From selecting the right specifications to assisting with design considerations, we are here to ensure your satisfaction and success.
Take your business to new heights with customized aluminum sheets from ryaluminum.com. Visit our website today to explore our extensive product range and discover how our customizable solutions can elevate your projects. Trust in our expertise and let us help you bring your ideas to life.
Remember, when it comes to aluminum sheets, customization is the key to unlocking endless possibilities. Choose Xiaoxian Ruiyi Commercial Trade Co., Limited as your trusted partner and let us help you create aluminum solutions tailored to your business's unique needs.